New data from the Ministry of the Interior, reported in The Australianreveals that a record 42,700 foreign international students applied for visas to study in Australia in June, which continued into July:
"This is the highest number of offshore applications received in a single month in the past 10 years," the department told education providers…

The department said the high numbers seen in June are continuing, with an average of 10,000 student visa applications per week received in July from overseas applicants. In comparison, only 34,015 student visa applications were received in June 2019, before the pandemic…

The CEO of the International Education Association of Australia, Phil Honeywood, said… "These latest data prove that there is still a strong appetite to study in Australia"…

Last week, Immigration Minister Andrew Giles said 62,000 student visas had been finalized since early June…

Currently, the international education industry is well behind the boom conditions it experienced before Covid, when the value of Australian education exports reached a record $40.3 billion in 2019. …

Currently, international students have no limit on working hours since the Morrison government removed the previous restriction of 40 hours per fortnight in a bid to ease labor shortages.

However, it has raised concerns that international students are being lured to Australia by the prospect of working to earn money in a high-wage economy rather than coming to study.
The last two sentences say it all: students from impoverished countries like the Indian subcontinent and Nepal are rushing to Australia to "study" so they can enjoy unlimited working rights and the hope of moving on to permanent residency afterwards. .
Hence the dramatic increase in visa fraud reported in recent months (see here and here).
Most students arriving from these poor countries do not bring money from their home country to Australia (a true export). Instead, they pay for their education and living expenses by undertaking gainful employment in Australia – usually at lower rates than granted. These funds are by definition not an export since the money is earned here, and often some of it is sent home (an import). Yet the Australian Bureau of Statistics incorrectly classifies this student income as an export, which is why we continually hear the misrepresentation of the "$40.3 billion" export highlighted above.
This false accounting of international student exports then wrongly encourages policy makers to promote international education as a wonderful source of revenue for the nation, when it is really just an immigration industry. importer of people.
Let's be honest for a second. If entry standards were tightened and the carrot of labor rights and permanent residency recalled, the entire international education industry would collapse.
For many, if not most, international "students" arriving in Australia, the main objective is not education at all, but rather obtaining the right to work and permanent residence.
Needless to say, this will land on still-struggling wage growth like a falling anvil.
As long as Australia continues to lower the bar for entry, expand labor rights and facilitate permanent residency, the international education "industry" will explode.
Because immigration is the real service rendered. No real educational exports that enrich Australia.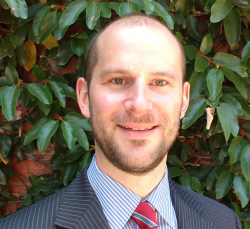 Latest articles from Unconventional Economist
(see everything)