Western Michigan University is nearing completion of the new student center, as the building is expected to open in fall 2022.
The new student activity center is one aspect of WMU's Hilltop Village plan and a larger renovation of the South Quarter. The university has yet to release an official name for the space or confirm whether the space will receive a name other than "student center."
western herald has compiled some of our best suggestions for what the university should name the new student center, if it chooses a new name.
Waste of student tuition
What better way to capture student frustrations with the development of the university than by documenting them in the name of the student center. Throughout the process of building Hilltop Village, students have expressed concerns about the continued lack of parking and rising housing costs. The university hasn't announced any plans to address these concerns, but hey, at least we're getting a fancy new building that will attract more people and make parking less accessible.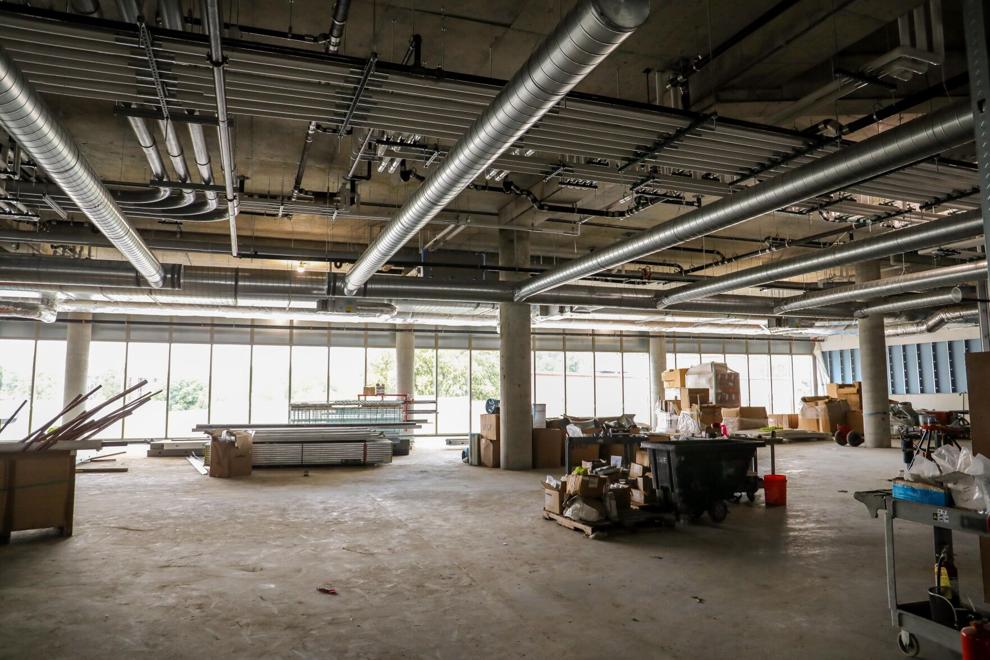 Corey Davis Student Center
To put it simply, Corey Davis '16 was (and still is) a WMU football legend. He is the all-time leading player in FBS history with 5,285 yards and the only player in FBS history with 300 catches, 5,000 yards, and 50+ touchdowns. He was also named an All-American by USA Today, Sporting News and Sports Illustrated. What better way to honor Davis' legacy than to name the new student center after him?
Beauregard Building
WMU Athletic Director Kathy Beauregard will retire after 25 years as Athletic Director. Additionally, Beauregard has worked at WMU since 1979 after graduating from WMU. This gives Beauregard a total of over 40 years in college. If anyone deserves a building named after him, it should be someone as loyal to the institution as Beauregard. Alternatively, the Board of Trustees (BoT) could commission a statue honoring Beuregard – as long as it doesn't replace the opposing Bronco outside the Student Rec Center.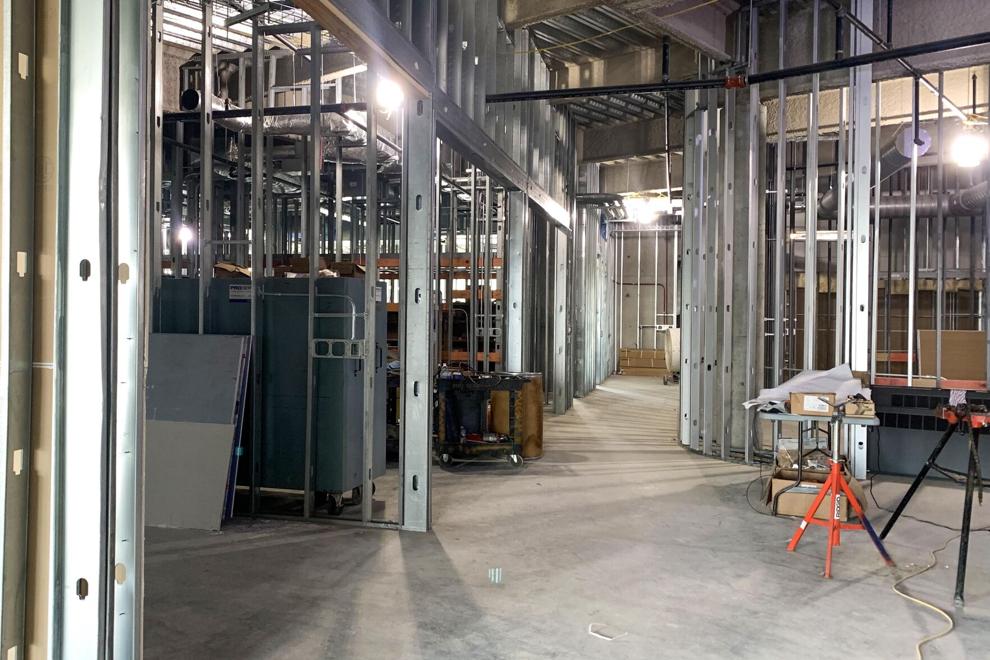 Montgomery Mountain
The new student center was one aspect of President Edward Montgomery's revitalization plan for WMU. With that in mind, perhaps the student center should be called "Montgomery Mountain." If it's BoT, we won't be surprised if it was their choice; they spent the conclusion of the December 15 BoT meeting raving about Montgomery's leadership as WMU's AAUP conducted a vote of no confidence in Montgomery. We students won't like that name, but if it comes down to siding with the student vote or Montgomery, they'll probably go with the latter.
shit bodega
If you haven't already noticed, we are on an alliteration trend. To keep it going, we suggest "Bullshit Bodega". Why Bodega? Because part of the student center will be geared towards dining and shopping options for students and the wider WMU community. Why bullshit? Because of over $800 student apartments on campus, fewer low-cost dorm options, and a widespread lack of parking, after shelling out $200 for a parking pass is bullshit.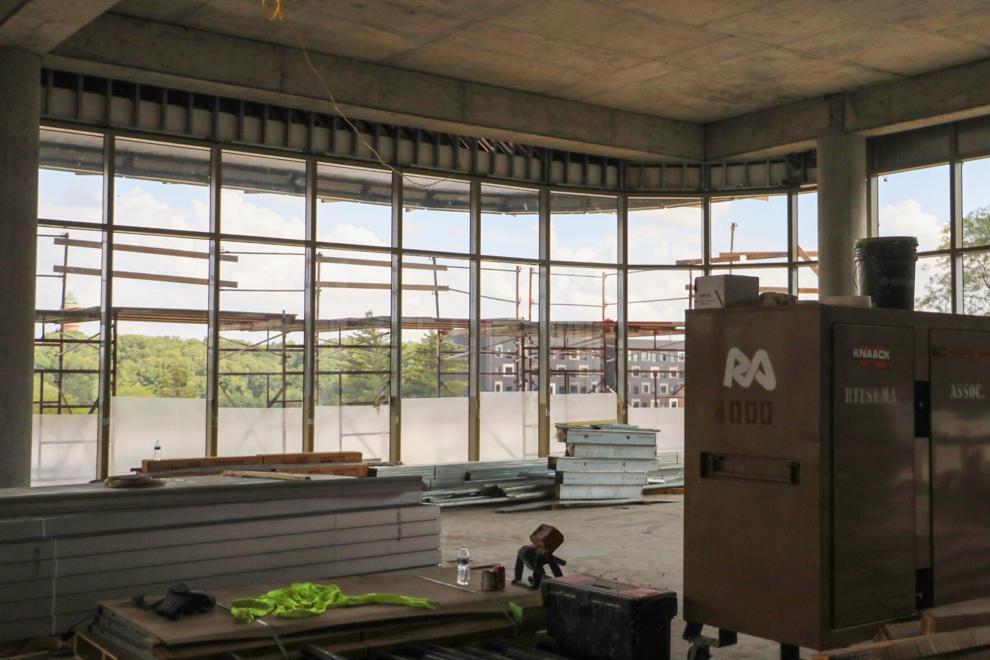 Something after John Dunn
As the disconnect between the BoT and WMU faculty grows, we believe many are reminiscing about the good old days with WMU's seventh president, John Dunn. Dunn served WMU for 10 years before retiring in 2017. During his service, Dunn also gave back a portion of his bonuses to support the WMU community. To our collective knowledge, nothing substantial on the WMU campus has been named in Dunn's honor. The student center would be a great option to commemorate his legacy.
The new student center
It's pretty self explanatory, maybe WMU should keep the name short and simple. The student center may not always be new, but it will always be new compared to the Bernhard Center…until they tear it down, at least.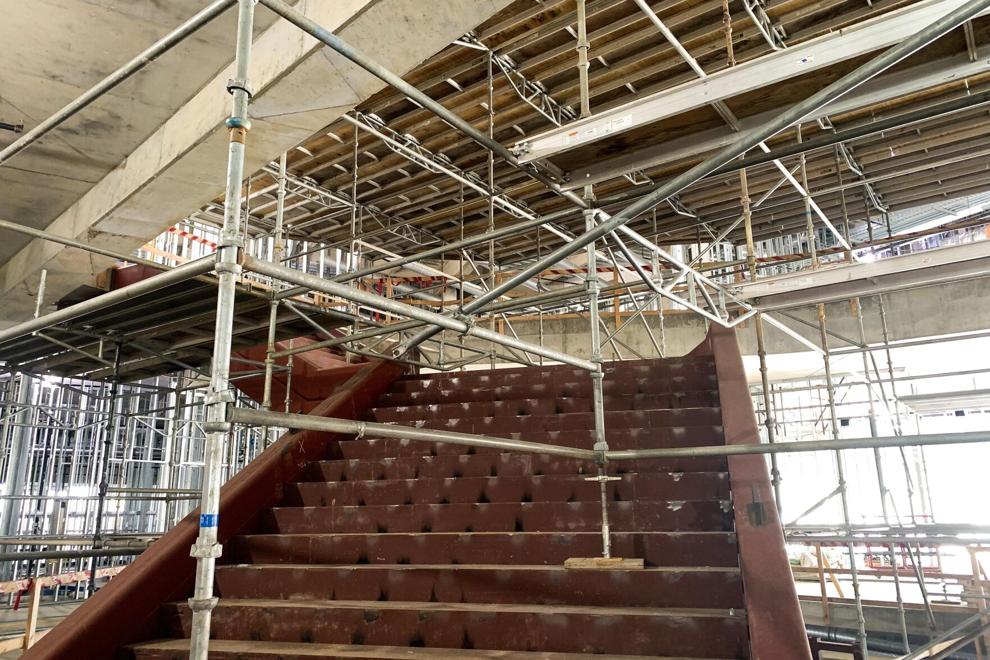 Bernhard Building
We've used the name 'B' + Building before, but who could say no to 'Bernhard Building'? The Bernhard Center, intended as a kind of student center, was first built in 1957. Over time, the building has not been able to evolve with the changing needs of students, which is the one of the reasons the university plans to tear it down. the future. Additionally, the Bernhard Center's namesake is WMU's fourth president, John T. Bernhard. Thus, bearing the name to the new student center would be a form of transmission of this heritage.
Something about a spaceship
Think of all the possibilities… Millennium Student Centre? WMU Company? The WMU Student Death Star? If you squint a bit and turn your head to the right, the student center looks like a spaceship, so the suggestion isn't that far-fetched.