First-generation student Annastazia Allgire halted all her other application processes when she found out she had been accepted to UCF.
UCF became an option for Allgire, a 19-year-old sophomore hotel management student, when she discovered its proximity to the Disney College program. What she said was an obsession quickly became a reality when she started the college application process.
However, as a first-generation student, Allgire found that there was a certain disconnect between her and her peers when applying for college. She had no one in her family who could help her through this process with ease.
"My parents were incredibly helpful. They did everything they could to research and learn as much as they could, but in the end it was a bit like going blind," Allgire said.
In fall 2017, 14,896 first-generation undergraduates enrolled at UCF, but as of fall 2021, only 12,641 first-generation students enrolled, a decrease of more than 2,200 students , or 15%. Those numbers have steadily declined throughout each year, according to Institutional Knowledge Management.
An even steeper drop can be seen in the spring semesters, when 14,220 first-generation students enrolled in 2018 while only 11,701 enrolled in the last semester, according to IKM.
Starting college amid the pandemic, Allgire said COVID-19 threw her into a loop midway through her senior year of high school, which added to the difficulties of applying as a freshman. generation.
"I think I missed a lot," Allgire said. "I came in with the idea of ​​having to rush out and do it, get back into the workforce because the world was shutting down."
Alexandra Laguana, a political science junior and English double major, is president of Tri-Alpha, UCF's first-generation student honors society. She said applying to college was a difficult feat.
"Honestly, it was so confusing," Laguana said. "I didn't really know who to talk to."
Her high school guidance counselors discouraged her from pursuing an education at an institution like UCF because they considered it beyond her financial reach, Laguana said.
"Fortunately, my family has always been very supportive of me going to college," Laguana said. "So while they didn't have that first-hand knowledge of how to apply to college, they were always like a support system for me."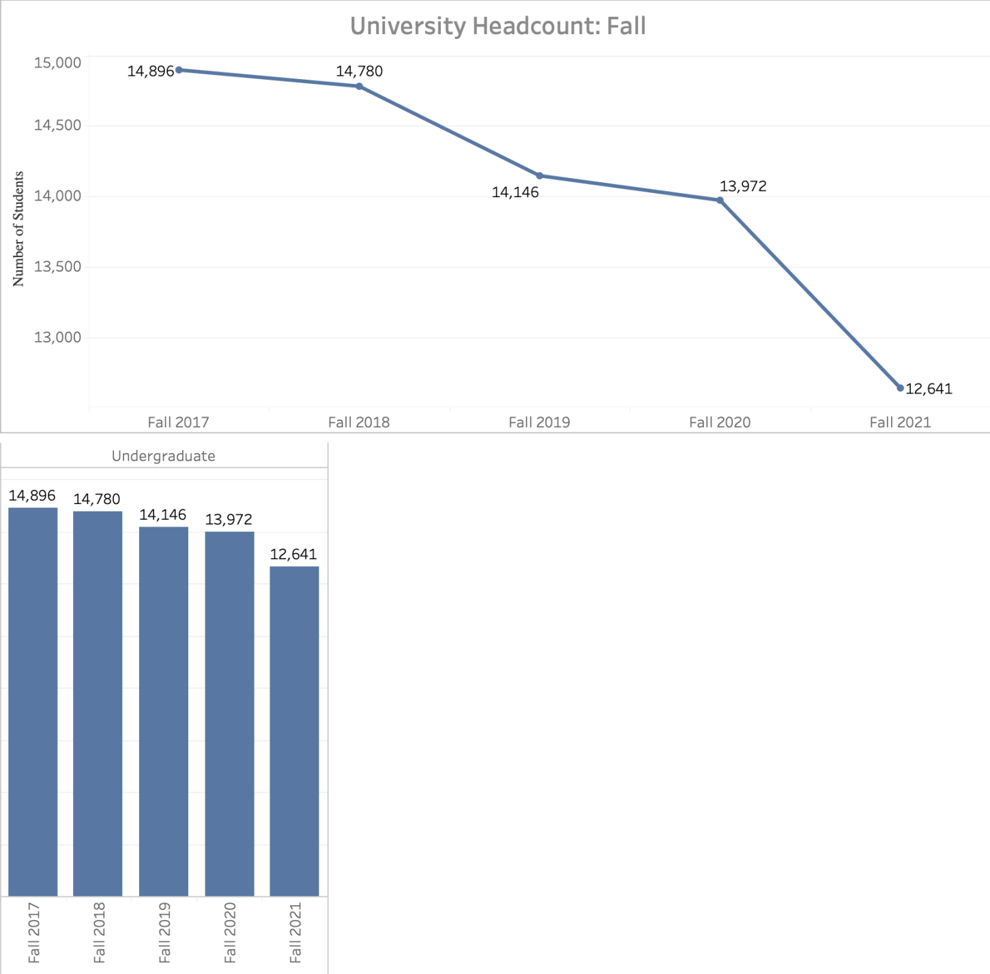 Laguana said universities should work to make the application process more accessible to first-generation students and create more affordable access to college tours.
"I remember in my high school they did college campus tours, but it was like $600. So that was something that was never really in the question for me," Laguana said. .
Tammie Nadeau, associate director of Multicultural Academic Support Services, said equity and access to college education are important factors to consider when looking at these statistics.
"Perhaps differences in enrollment can be explained by differences in access to higher education," Nadeau said via email. "Although this factor does not fully explain the enrollment factor, I strongly believe that first-generation students who want to attend a four-year college should have the opportunity to pursue this goal."
Nadeau said a contributing factor to the decline could be the emergence of COVID-19.
"The pandemic could complicate financial matters for many students," Nadeau said. "Some resources available to students include the textbook and e-textbook loaner program, laptop loaner program, professional mentors, coaches, emergency funds, wellness workshops, staff and teachers."
Juvens Jean-Noel, InSpire Scholars coordinator at Burnett Honors College, said standardized tests could also be a barrier for students trying to pursue a college education. He said some universities were starting to move away from standardized testing, especially in recent years.
"There are students who do well, but they don't have tutoring. They do not have the opportunity to take tests. They have jobs, so they can't really study for a test," Jean-Noël said. "It can act as a barrier rather than leveling the playing field."
Fall 2021 UCF freshmen had an average SAT score of 1325 and an average ACT score of 28.6, according to its website.
The InSpire Scholars Program is an initiative being developed to help students from lower grades, backgrounds, and socioeconomic circumstances access a quality education at UCF. Although he doesn't just work with first-generation students, Jean-Noël said there is some overlap.
Jean-Noël says it's important for first-generation Knights to have someone to talk to or ask for advice. He said his favorite part of his job is being able to make changes and helping students in that way.
"College offers many opportunities, especially at UCF, but the real success is in finding that niche," Jean-Noel said. "Find that support group."
Scott Lee, president of Elevation Scholars, said the testing requirement severely limits students who could excel without high test scores. Elevation Scholars works in collaboration with BHC's InSpire Scholars initiative.
"Because of the SAT requirement, the test score requirement, which limited the pool," Lee said. "There are a lot more students who had the necessary GPAs and extracurriculars."
Lee said the work done at UCF can lead the university to become a leading national force in serving first-generation students.
"We're going to have to make sure that students from all backgrounds, of all socioeconomic statuses have access to leadership roles," Lee said. "They're going to change this country and make this country better."
Allgire said the resources available at UCF have alleviated much of the difficulty of navigating college life.
"During my freshman year, I spent hours on the UCF website, on the phone with campus resources, financial aid, undergraduate admissions, just asking questions. And I I always got answers," Allgire said. Easier."
Allgire said she and her twin sister were the first in their family to attend university. She said it was an intense process, getting involved in as many extracurriculars as possible in high school to give herself the best chance of getting into it.
"My mum was raised in the military and my dad was raised as a single parent," Allgire said. "So it was very important for them to give me opportunities like college."
Allgire now serves as the orientation leader for the freshman experience, helping the students she was in the place of not so long ago. She said she would encourage incoming first-generation students to take advantage of the large number of opportunities and pathways available at UCF that match their interests.
"You don't have to be pigeonholed into one thing," Allgire said. "I never realized what a world it was."