Lowman Student Center Receives Renovation Recognition
August 17, 2021
SHSU media contact: Emily Binetti
The Association of College Unions International (ACUI), the largest organization representing student activity centers and student unions in the United States, recently recognized the Lowman Student Center at Sam Houston State University. The building is featured in the July edition of ACUI's Bulletin magazine covering major renovation and construction projects.
"The renovation / expansion of LSC and its inclusion in a national publication speaks volumes about the university's commitment to providing world-class facilities to our students," said Frank Parker, vice president of student affairs .
The vast expansion of LSC, which began in 2017 and ended in 2019, was quickly followed by a refurbishment project completed in March 2020.
"It's rare in college union projects – doing both an expansion and a renovation so close to each other. I believe that both projects provided a cohesive and functional space that the SHSU community deserved. It has been truly transformative, "said Rob Webber, Director of LSC.
The massive upgrade now provides a state-of-the-art student center on the SHSU campus. Since the reopening, the LSC has been used more than ever and bookings from student organizations in the building have increased by 150%.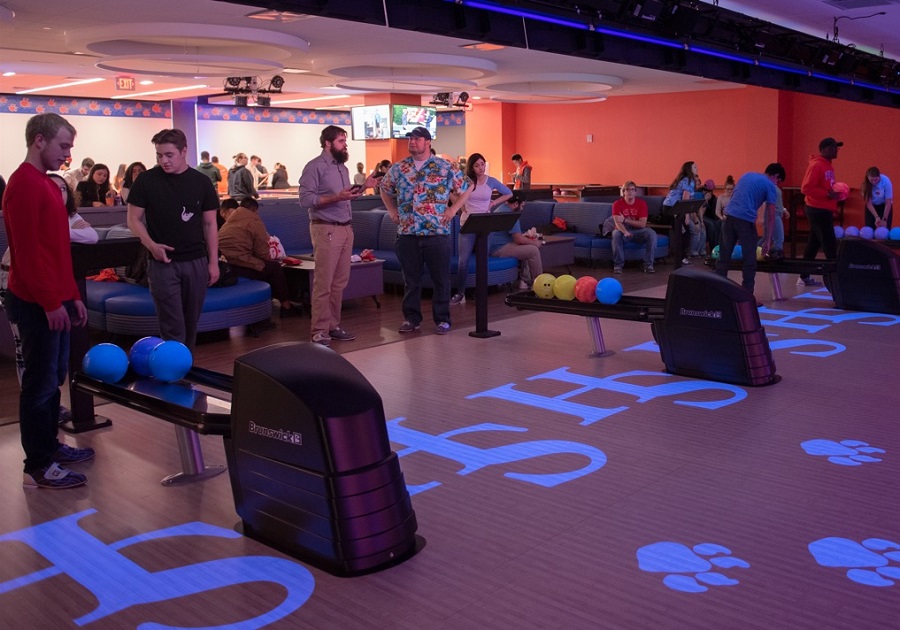 Students now feel at home in the new campus lounge with the new and improved Kat Klub. The student lounge features an eight-lane bowling alley, plenty of sofas and TVs, arcade games, tournament-sized pool tables, a small performance space, and a Three Horse Tavern pub.
The interior atrium of the LSC offers a breathtaking view of the campus and serves as the epicenter of the facility. The open and modern space connects the three floors and offers several dining options.
On level two, a new 10,000 square foot ballroom can be divided into four separate spaces and features a moving stage, integrated theatrical lighting and advanced sound capabilities.
"SHSU's new Lowman Student Center has certainly enhanced the Bearkats' student experience and allowed us to pursue the institution's mission: to provide cutting-edge services, facilities and technologies that foster the development of our community," Parker said.
– TO FINISH –
This page maintained by the communications office of SHSU:
Associate Director, Communications: Emily Binetti
Phone:936.294.4406; Fax: 936.294.1834
Communications Manager: Wes Hamilton
Telephone: 936.294.1837; FAX: 936.294.1834
Communication Writer: Hannah Crandall
Telephone: 936.294.2638; FAX: 936.294.1834
Thomason Building: Suite 102
Please send your comments, corrections and tips to [email protected]
---