MARION — Over the past few weeks, high school students from every local district have gone through graduation and entered the next phase of their adult lives. Post-secondary education options are endless, but educators are finding that interest in four-year colleges has waned.
One of the contributing factors is that students are looking to enter the labor market and do not want to delay the opportunity to earn a living. This desire has made careers more attractive, while the baccalaureate course appears to be an obstacle.
Additionally, many students are still reeling from the impact of the COVID-19 pandemic, and its possible effect on their college education may be too great a risk.
"Whether we're out of the pandemic, or just down, I think there's almost a hesitation, do I spend all this money and all of a sudden we go virtual again, and I lose this full college experience," said Michigan College Access Network counselor for Marion High School Moriah Miltgen. "Or it's just not knowing what to do, because there are so many job openings."
While talking to Marion's seniors about their graduation plans, Miltgen also discovered that there were worries about making enough money. She said they are now wondering why they should bear the cost of college when job openings are plentiful.
Vice-Principal Stacie Sutton has also noticed an increased level of eagerness from students when it comes to entering the job market as soon as possible. Combined with the fear of more virtual learning, they just have to put a break before going to college, or drop it altogether.
"Virtual learning is definitely not the best way to learn, and they don't want to do their college experience through virtual learning," she said. "So with the uncertainty around the pandemic, I think it really affected their thought process with the university."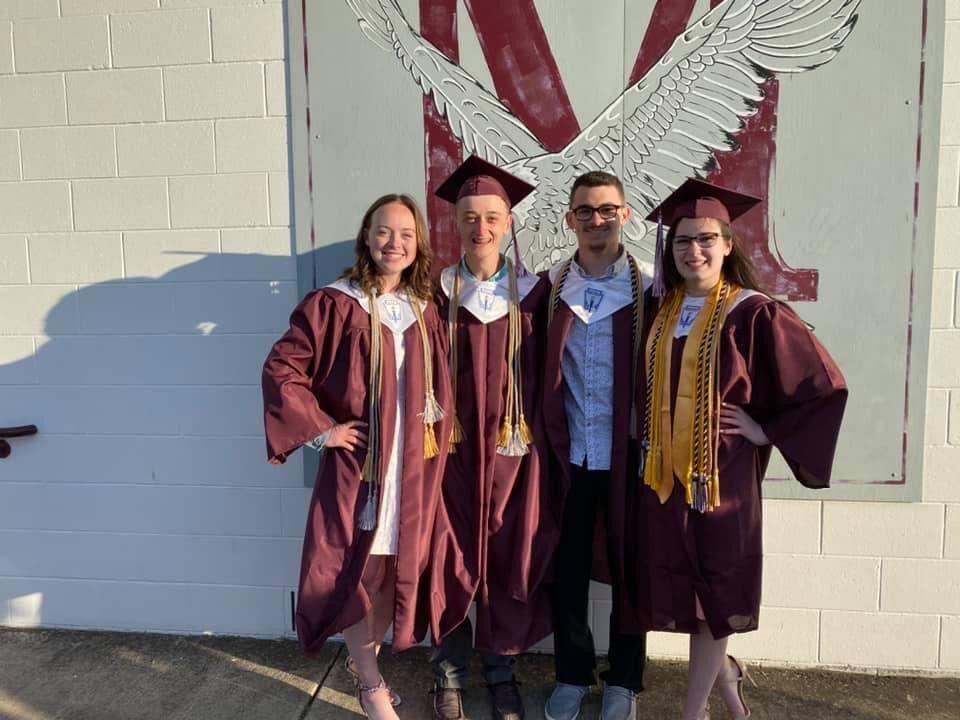 For students at Manton High School, principal Char Siddall said COVID has fostered an aversion to colleges, but more so when it comes to vaccination mandates. She said a handful of students told her it impacted their decision to attend college.
Despite the growing concern, she said college enrollment rates in Manton had fallen ever so slightly, but those opting out of the four-year option were still seeking post-secondary education of some kind. Trades have always been the most popular option for high school students in Manton, and Siddall said they prefer to start entering the workforce early.
Having the Wexford-Missaukee ISD Career Tech Center resource available made it easier for students to achieve this goal.
"Many students, especially students who are in CTC programs, saw these opportunities right away and may even have been sought after, while in the CTC program," she said. "I have several seniors who have job shadowed at local manufacturing plants and have a job offer on the table, basically, as soon as they graduate in two weeks."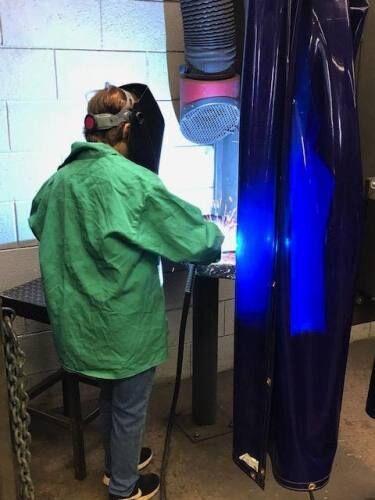 Although there has been a decline in interest in a four-year program, Siddall said bringing in an MCAN advisor to help students find the right path has boosted their enthusiasm for studies. post-secondary education of all kinds. Over the past four years, she said the number of students participating in dual enrollment has increased.
At Cadillac High School, school counselor Chad Phillips said overall college enrollment was down. Based on information collected from MI School Data, he said the percentage of students enrolled at least six months after graduation had dropped by 7% in the past five years and by 11.5%. over the past decade.
What surprised Phillips, however, was that enrollment at four-year colleges remained nearly the same. It's the two-year schooling options that have dropped.
Enrollment in trades isn't strongly reflected in the data Phillips found, but her recent experience has been similar to those who worked at Marion and Manton Schools. Students want to start working.
"One of the things we've seen, especially in the last couple of years, is that students are going straight into the job market," he said. "Because the labor market is a lack of workers, so they take the money quickly."
Phillips said there are some factors that students might not be thinking about right now, like retirement and good insurance, and that could negatively impact down the road. However, they do not face the flip side of student debt.
Loan debt has become a popular topic of conversation in the political zeitgeist, but Phillips said it's something he urges his students to consider. If they're thinking about the four-year college course, he knows the final decision is up to them, but he tries to stress the importance of the cost as much as he can.
The fear of going into debt also appeared among Marion's students. When advising on the subject of four-year colleges, Miltgen said low cost becomes one of the first things students gravitate to.
"Money is a huge thing now, and even more so two years ago before the pandemic hit. Finding money to go to college is very difficult these days," she said "So definitely money has a huge role to play in that, because nobody wants to be in debt for the next 30 years of their life."
The failing interest in a more traditional education is not for lack of trying on the part of the educational institution. Miltgen said universities have become vigorous in their marketing and trying to entice students to simply apply in the first place. October is Free Application Month for the majority of colleges in Michigan, and its goal is to remove the cost barrier and encourage applications.
As the tides continue to change for the next generation of graduates, Phillips said he strives to stay on top of all the factors that go into college decision-making.
"I think the more we learn about trade schools, apprenticeships, student debt, the better it can educate students," he said. "So I think with the internet and everything we have these days, we have more opportunities to learn, so we have more opportunities to provide better information to students."